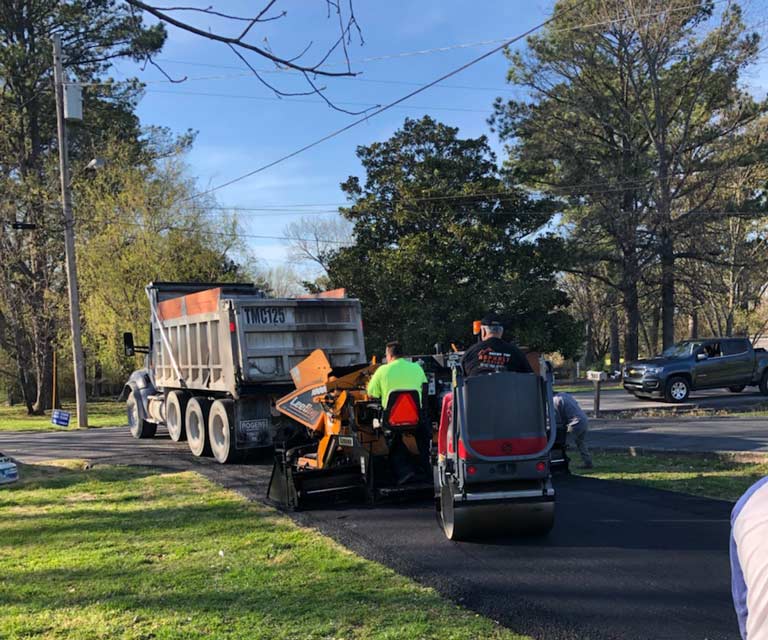 With time and weathering, your asphalt is going to develop flaws. It's important to repair and remediate these issues before they affect the integrity and longevity of your asphalt. If you've come to the realization you need parking lot repair or asphalt driveway repair in Murfreesboro, Nashville, or Blackman, TN, make the call to
Priority Paving
. We can identify the extent of any damages and set them straight with the right repairs.
Our asphalt repair abilities extend to just about any surface, and we'll work hard to keep your costs low while we repair. We can even give you tips for keeping your asphalt in good condition over the years, to avoid future problems, like these:
Potholes
Potholes are prone to developing in high-traffic areas. We help churches, schools, official city offices, small businesses, grocery stores and other commercial clients keep their surfaces free of damaging potholes. If you notice suspect areas or gouged-out spots, call us for parking lot repair in Murfreesboro, TN!
Cracking
Cracks can develop as the result of stress, shifting earth or poor installation. If your driveway is cracking, call us for asphalt driveway repair in Murfreesboro, TN. We can hot fill cracks to fix them, preventing water from seeping into them and causing further damage.
Sinking
Notice your driveway sagging on one side? Finding pooled water on your parking lot? These shifts spell bad news for the long-term outlook of your asphalt. As soon as you notice sunken patches, give us a call to have them fixed.
Crumbling
Crumbling asphalt can occur when UV light has dehydrated the surface, or in tandem with pothole damage. We repair crumbling in a variety of ways, preventing damage from getting worse and restoring the smoothness to your surface.
Contact Us
Don't wait for a pothole to damage the suspension on your car or crumbling asphalt to finally break apart! At the first sign of blemishes on your asphalt, give Priority Paving a call. Contact us at (615) 762-4048 and let us put an end to your asphalt issues with our repair, resurfacing, construction, and other paving services.