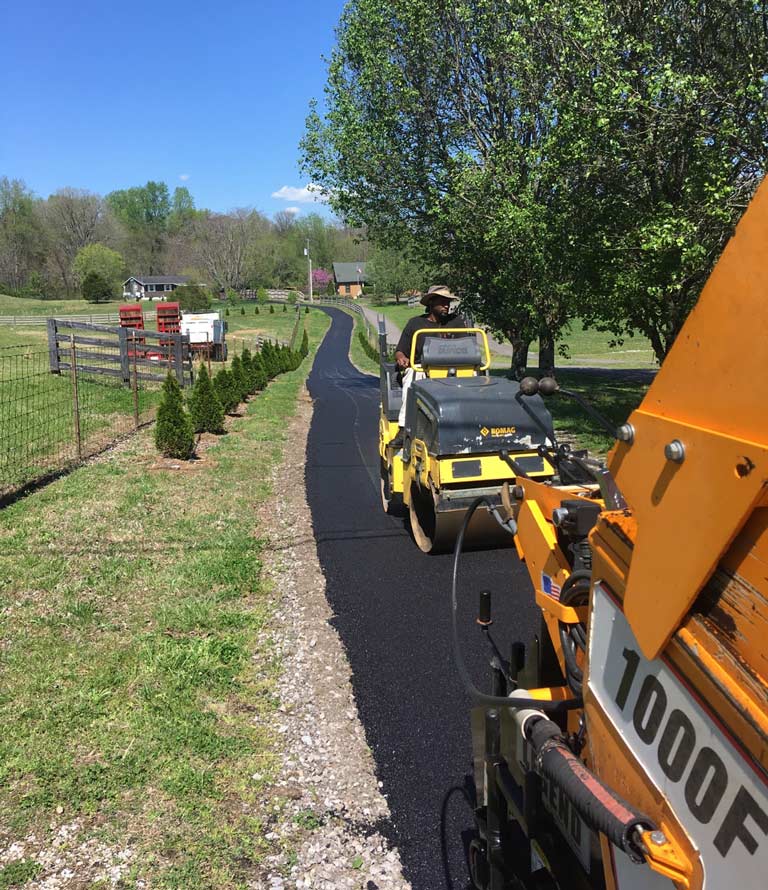 When your asphalt surface is littered with potholes, riddled with cracks and filled with debris, resurfacing is the best option. This process restores your asphalt to a like-new condition by totally repairing and re-covering all those blemishes. The cost is higher than repairs, but the results are well worth it.
To get the most out of your choice to resurface asphalt, contact Priority Paving. Not only do we have the ability to resurface nearly any project, we'll make sure it's done in a way that restores the integrity and resilience of the surface. Our resurfacing is designed to last you for years and years to come!
General Resurfacing
Asphalt degrades over time. When exposed to the sun, rain and wear, it's bound to develop damage. When that damage is widespread and affecting the majority of your surface, it's time for asphalt resurfacing in Murfreesboro, Nashville, and Blackman, TN. We'll save you the trouble of tearing it up and starting fresh by resurfacing, for a long-term, cost-effective solution.
Parking Lot Resurfacing
For commercial institutions that see a lot of heavy vehicle traffic—such as churches, schools, official city offices, small businesses, grocery stores and others—parking lot resurfacing in Murfreesboro, TN is essential. We'll restore the smoothness of your surface, so visitors don't face the wrath of potholes or divots.
Driveway Resurfacing
When potholes and divots develop on your driveway, they invite water to make things worse. Don't let your entire driveway fall victim! Contact us for driveway resurfacing in Murfreesboro, TN and get a fresh asphalt overlay that looks great and raises the value of your property.
Contact Us Today
Stop driving over potholes and divots! If your asphalt surface is looking worse for the wear, contact Priority Paving today to have it resurfaced. We'll restore the look, appeal and integrity to your asphalt surface, so it'll stand the test of time. Contact us today at (615) 762-4048 to get an estimate on resurfacing, construction, repair, and other paving services.