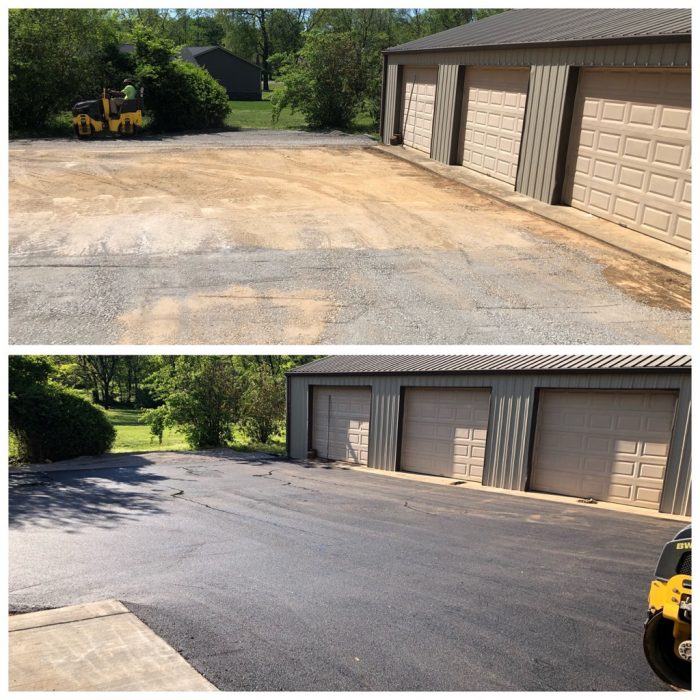 If you're tired of driving on dirt or gravel, it's time to consider the many benefits of a paved surface. For a perfectly-paved parking lot or an asphalt driveway in Murfreesboro, Nashville, or Blackman, TN, put your trust in
Priority Paving
. Not only do we have decades of hands-on experience asphalt paving projects of all types, we work quickly and have high expectations for our own work. You're guaranteed great results!
Residential Paving
A brand-new asphalt driveway can go a long way towards raising the curb appeal of your home. If you're looking to add value to your home and a little convenience to your life, give our driveway pavers in Murfreesboro, TN a call! No matter how long your driveway is or to what extend you need paving, we'll tackle the job with diligence. Rest assured you're going to have a driveway that looks great, drive smooth and holds up against the elements.
Commercial Paving
We've got nearly 40 years of experience when it comes to commercial asphalt paving in Murfreesboro, TN, serving clients across the United States. Our commercial work is extensive and we have a strong portfolio of completed jobs that showcase our abilities.
We welcome projects from churches, schools, official city offices, small businesses, grocery stores and more. Whether you need a parking lot, private asphalt driveway or walking path, we'll get it paved to your specifications.
Paving for Institutions
In addition to business clients, we also provide asphalt paving for commercial institutions, such as schools, healthcare facilities and government buildings. Whether it's a playground or a supplementary parking area, count on us for paving that looks great and is supremely useful.
Get a Well-Paved Surface
From parking lots to playgrounds, driveways to walkways, Priority Paving is the company to call when you need asphalt paving done right. Let us put our experience to work for you. Contact us at (615) 762-4048 and let us provide you with a scope of work and a free estimate on our paving, repair, resurfacing, and construction services.